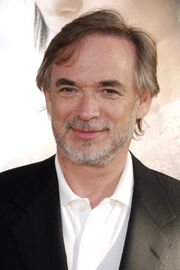 Erwin Stoff is an American movie producer. He is best known for being the manager of Keanu Reeves and a producing credit for The Matrix. He executive-produced Witches of East End along Maggie Friedman and supervised the project's birth.
Other main works
Edit
Beautiful Creatures (2013)
Water for Elephants (2011)
The Day the Earth Stood Still (2008)
I Am Legend (2007)
Constantine (2005)
Sweet November (2001)
Matrix (1999)
The Devil's Advocate (1997)
Ad blocker interference detected!
Wikia is a free-to-use site that makes money from advertising. We have a modified experience for viewers using ad blockers

Wikia is not accessible if you've made further modifications. Remove the custom ad blocker rule(s) and the page will load as expected.