Home
Talk

0
265pages on
this wiki
Welcome to the Blue Bloods Universe wiki,


a collaborative encyclopedia about the best-selling Blue Bloods series by writer Melissa de la Cruz. The site covers the universe of the Blue Bloods series, but as well its derived story, Wolf Pact, and the Witches of East End universe, both the book series and the upcoming TV show. Welcome here! Feel free to help this wiki grow, by simply joining the community or even by editing articles.
ABOUT WITCHES OF EAST END
Inspired by Melissa de la Cruz's New York Times best-selling novel, Witches of East End centers on the mysterious Beauchamp family: free-spirited artist Joanna and her two grown daughters, wild-child bartender Freya and shy librarian Ingrid, both of whom are unaware that they are cursed with a magical birthright. Freya is recently engaged to the man of her dreams, wealthy Dash Gardiner, but when she finds herself inexplicably drawn to Dash's enigmatic brother Killian, bizarre occurrences begin to manifest in her life. Meanwhile, Joanna's long-estranged sister Wendy shows up with a warning that could change the Beauchamps' fate forever, forcing Joanna to reveal to her daughters they are immortal witches who possess great untapped powers. With their idyllic small town life now turned upside down, and a formidable and ancient enemy intent on ending the Beauchamp family line, will Freya and Ingrid be able to accept their true potential before it is too late?
FEATURED ARTICLE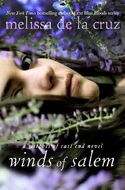 Winds of Salem is the third and final novel of Melissa de la Cruz' Beauchamp Family series. With Freya trapped in 1692, in Salem of all places with no recollection of her past because of Loki's powerful spell, she faces from the wealthy and influential Putnam family the first accusations of witchcraft... an opportunity for the Putnam patriarch to consolidate his power and expand his holdings in Puritan Salem Town. Should Freya be caught using magic, she would be forced to relive the witch trials, again... But, this time, will she survive it? (more...)

Available on August 13, 2013!
THE BLUE BLOODS SERIES
THE BEAUCHAMP FAMILY SERIES
THE WOLF PACT SPIN-OFF NOVELS
---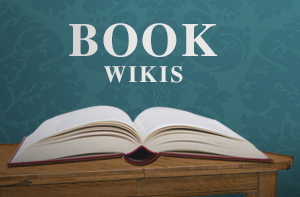 THE WITCHING HOUR IS COMING
---
Oh, What a World!, the tenth and final episode of this season of Witches of East End, will air on Lifetime on December 15, 2013.

December 15 2013 22:00:00 EST left.
BLOGS AND NEWS
Create blog post
Blogs
It is a merry day for us, WitchEEs! Witches of East End has been renewed f…

Read more >

Hello everybody! As you may have noticed, the content of the wiki is fastl…

Read more >

Time to have a little round-up of all the Witches of East End promotional v…

Read more >
See more >